Chabad VsL runs the Hebrew School every Wednesday of the scholastic year, 4:00-6:00PM, unless otherwise noted. Below is our 2020-21 Hebrew School Calendar. Drop-off as of 3:50pm. Pick-up from your child's school available.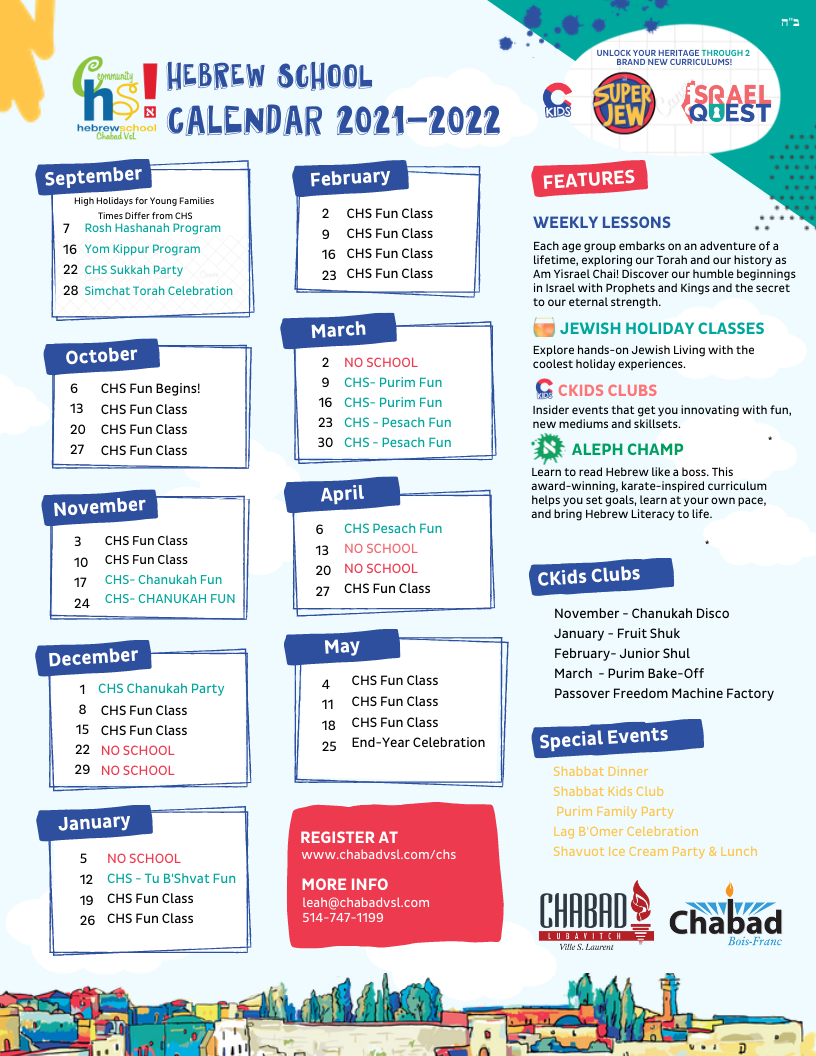 Rates:  $500 - 1st Child; $400 - 2nd Child; $300 - 3rd Child
(Includes all books and supplies. Please send snacks and water bottle.) 
Payable in up to 10 monthly installments by checks, cash or credit card.
Please contact Rabbi Schneur directly about a payment plan that suits your
needs and/or to inquire about a subsidy: [email protected] / 514-747-1199.  
Like and follow our Facebook page for continuous updates.
* Synagogue membership is NOT required. Payment plan available. No child will be turned away for lack of funds.